For the 12th year in a row, our parish is participating in the Souper Bowl of Caring. We are providing food help for those in need through the Souper Bowl of Caring and YouGiveGoods. Thank you for your support of our efforts.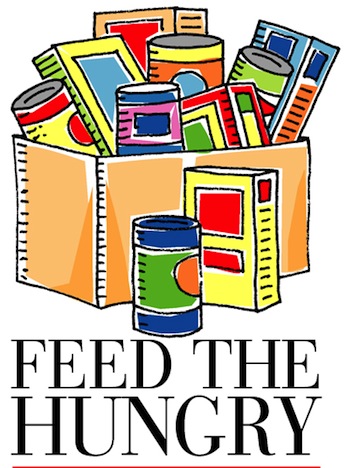 Your monetary donations in church will support the work of Schenectady Inner City Ministry. You can donate food online through our YouGiveGoods donation page. Food donations will be provided to Concerned For The Hungry.
Scripture asks us to be attentive to the needs of others.
For I was hungry and you gave me something to eat, I was thirsty and you gave me something to drink, I was a stranger and you invited me in, Matthew 25:35

John answered, "The man with two tunics should share with him who has none, and the one who has food should do the same." Luke 3:11

If anyone has material possessions and sees his brother in need but has no pity on him, how can the love of God be in him? 1 John 3:17
The Souper Bowl collections go to many charities and so helps many organizations. (Matthew 25:35-36).
It follows God's commands to care of the poor by leaving some of what we have and opening our hearts to them (Leviticus 19:9-10, Deuteronomy 15:7-8).
Only asking for a dollar means everyone can participate (2 Corinthians 8:1-4).
By doing this in our church, we are setting an example of caring for those in need (1 Timothy 4:12).
It is a way we can remember the poor on a day when we are thinking about other things (Galatians 2:10).
Since the Souper Bowl does not tell people where to send their collection, it does not exclude anyone (James 2:1-4).
It also gives us a chance to trust God when we serve and to see how He blesses us as we do (Phillipians 4:19, Deuteronomy 15:10).
More than 20 years ago, the Souper Bowl of Caring began with a simple prayer from a single youth group:
"Lord, even as we enjoy the Super Bowl football game, help us be mindful of those without a bowl of soup to eat."
Since that day, more than $90 million has been raised for local charities across the country through Souper Bowl of Caring. It has become a powerful movement that is transforming the time around Super Bowl weekend into the nation's largest celebration of giving and serving.
Be part of this movement that is sharing God's love with those in need. Please give generously on Super Bowl Sunday.